Tired of staying in bland, boring hotels in Channahon, IL? Need lodging in an area that's conveniently located? Manor Motel welcomes you! We offer some of the best rates and most hospitable amenities, and we're located just outside of Joliet, IL. We're determined to make your stay with us as comfortable as possible, no matter how long you're in the area.
Our Affordable Hotel Rooms
We offer 30 spacious regular rooms (20'x14′), each with a comfy king-sized bed for you to sprawl out and relax on. Trust that our hotel rooms are cleaned daily and always to the highest standards. You'll enjoy fresh linens and vacuumed floors, with no trace of dust or debris anywhere! Each room also has its own personality, making you feel welcome and at home.
We offer nightly rates, as well as extended stay and group rates upon request. Please call to inquire about availability.
Jacuzzi Suites
How many extended-stay motels in Channahon, IL do you know that offer Jacuzzi suites? We bring you the luxury and comfort of these whirlpools, so you can relax and unwind each and every night you stay with us.
Treat yourself after a long day and relish in the comfort of a Jacuzzi experience.
In-Room Amenities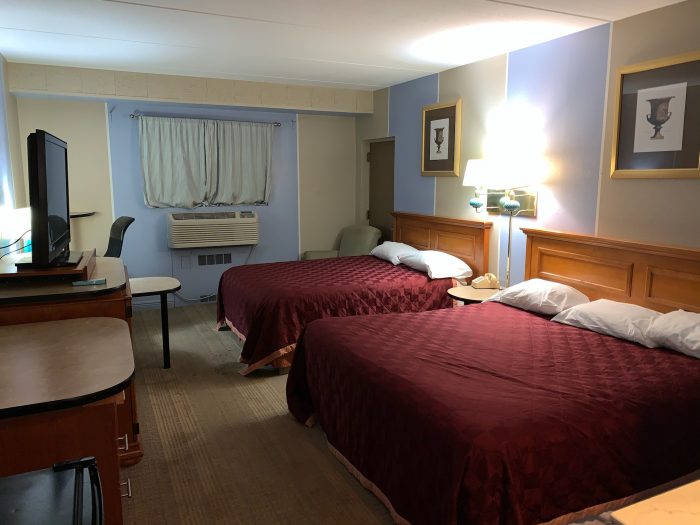 Our newly remodeled rooms include a number of great amenities designed to make your stay with us as comfortable as possible. Whether you're with us for one night or an extended stay, you'll have access to:
25″ Color TV (w/HBO, ShowTime)
Microwave and fridge
Wi-Fi high speed internet
Non-smoking rooms
Local Destinations
Our hotel suites are conveniently located just outside of Joliet, IL and you'll find a wide range of attractions and destinations nearby. We're walking distance from many restaurants and several 24-hour gas stations, as well as entertainment locales like the Chicagoland Speedway. Nearby destinations and attractions include:
Burrito King
Channahon Illinois Restaurants
Chicagoland Speedway
Dollinger Family Farm
Harrah's Joliet Casino
Hollywood Joliet Casino
Inwood Golf Club
Ivo's Family Restaurant
Joliet Junior College
Rosati's Pizza
Route 66 Raceway
Silver Cross Baseball Field
Book your stay at Manor Motel today if you're in Channahon, Grundy County, Will County, Minooka, or Joliet, IL and let us treat you to the highest level of hospitality while you're with us. Contact us today at 815-467-5385 to inquire about room availability or extended stay rates.